Meet Lou
---
Orange County's Homegrown Leader
Congressman Lou Correa is proud to represent Anaheim, Garden Grove, Orange, and Santa Ana in the United State House of Representatives. As the son of working class parents, Lou learned first hand about hard work, gratitude and dedication. Since 1998, Lou has worked tirelessly to help families throughout Orange County live better lives and have a shot at the middle class.
Lou grew up in Anaheim, and attended Benjamin Franklin Elementary, Fremont Junior High and Anaheim High School. He holds degrees in Economics from California State University, Fullerton, and a Juris Doctor (JD) and Masters in Business Administration (MBA) from the University of California, Los Angeles (UCLA).
Lou serves on the Board of the Orange County Family Justice Center, the Orange County Board of the Gang Reduction Intervention Partnership (G.R.I.P.), Garden Grove Boys and Girls Club, and is a Commissioner of the California High Speed Rail Authority.
Lou has served on the Board of the Orange County Community Development Council, the county's anti-poverty council, the California Small Business Board, and the Orange County Boy Scouts. Prior to serving in the California State Legislature, he was an investment banker and a real estate broker. Correa is licensed with the California Real Estate Board and the California State Bar.
Lou served on the California State Assembly for three terms, and then two years on the Orange County Board of Supervisors, representing the 1st District. In 2006, Lou was then elected to the California State Senate, representing the 34th District, serving the cities of Anaheim, Buena Park, Fullerton, Garden Grove, Santa Ana, Stanton and Westminster. He was reelected to the State Senate in 2010.
During his tenure as a State Senator Lou served Orange County constituents by supporting public safety, health, fitness and safety for children, mental healthcare services, as well as ensuring the affordability of higher education, and taxpayer equity for all of our county residents.
Correa instituted programs such as Operation Kid Prints, that reached out to local schools to provide free finger printing and child safety packet information in case of an emergency. The program fingerprinted over 50,000 Orange County children.
Correa also instituted the California Young Senators Program, and was adopted statewide by the California Senate. The Young Senators Program brought together teenagers, from all walks of life, to learn more about the California State Legislative process, the importance of community service, and leadership. Thousands of students graduated from Lou's Young Senators Program.
Lou Correa lives in Santa Ana with his wife of 26 years, and their five children. Lou was named "Father of the Year" by the American Diabetes Association of Orange County, and he is a member of Christ Cathedral Catholic Church.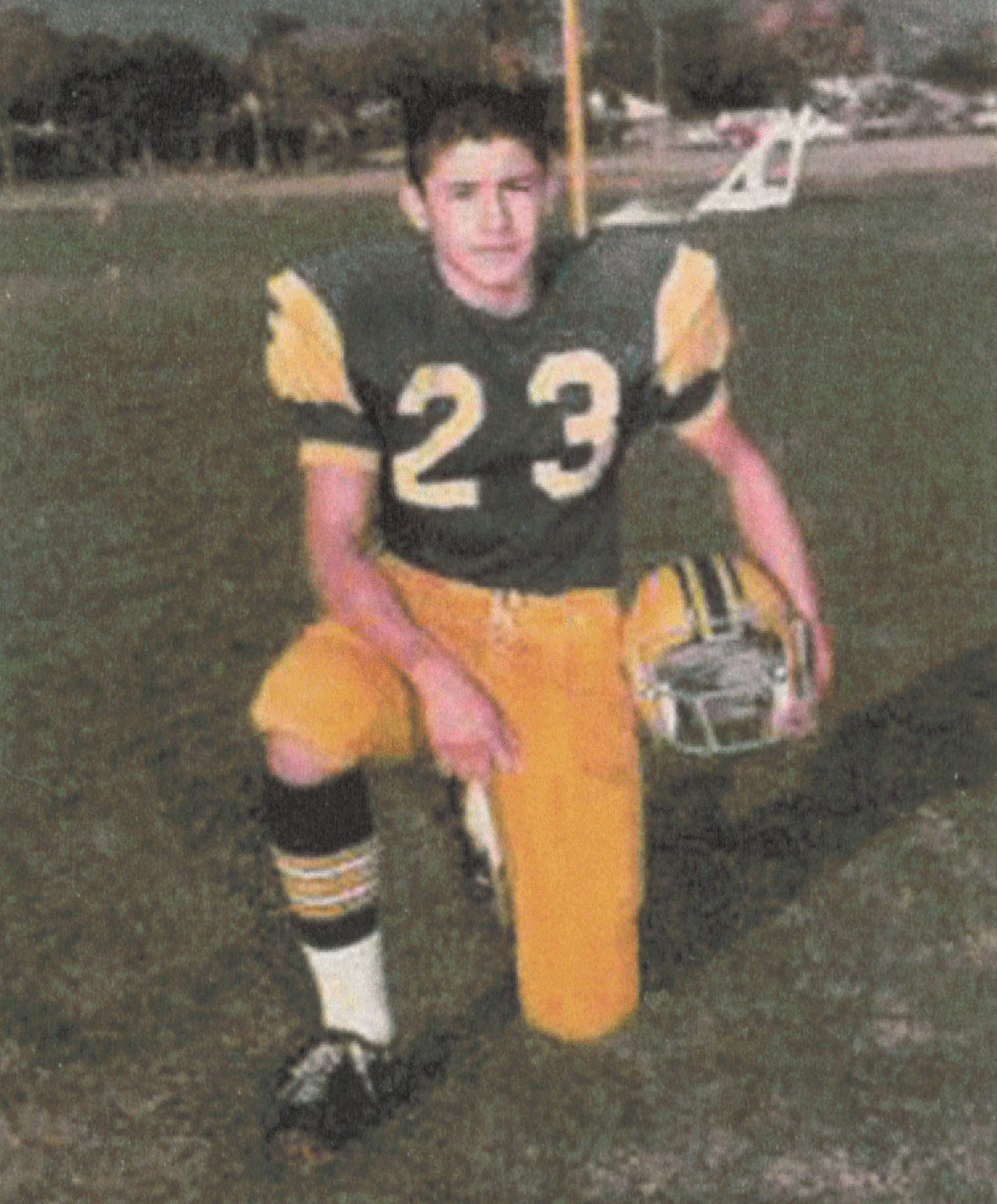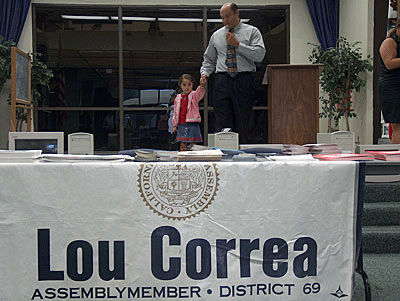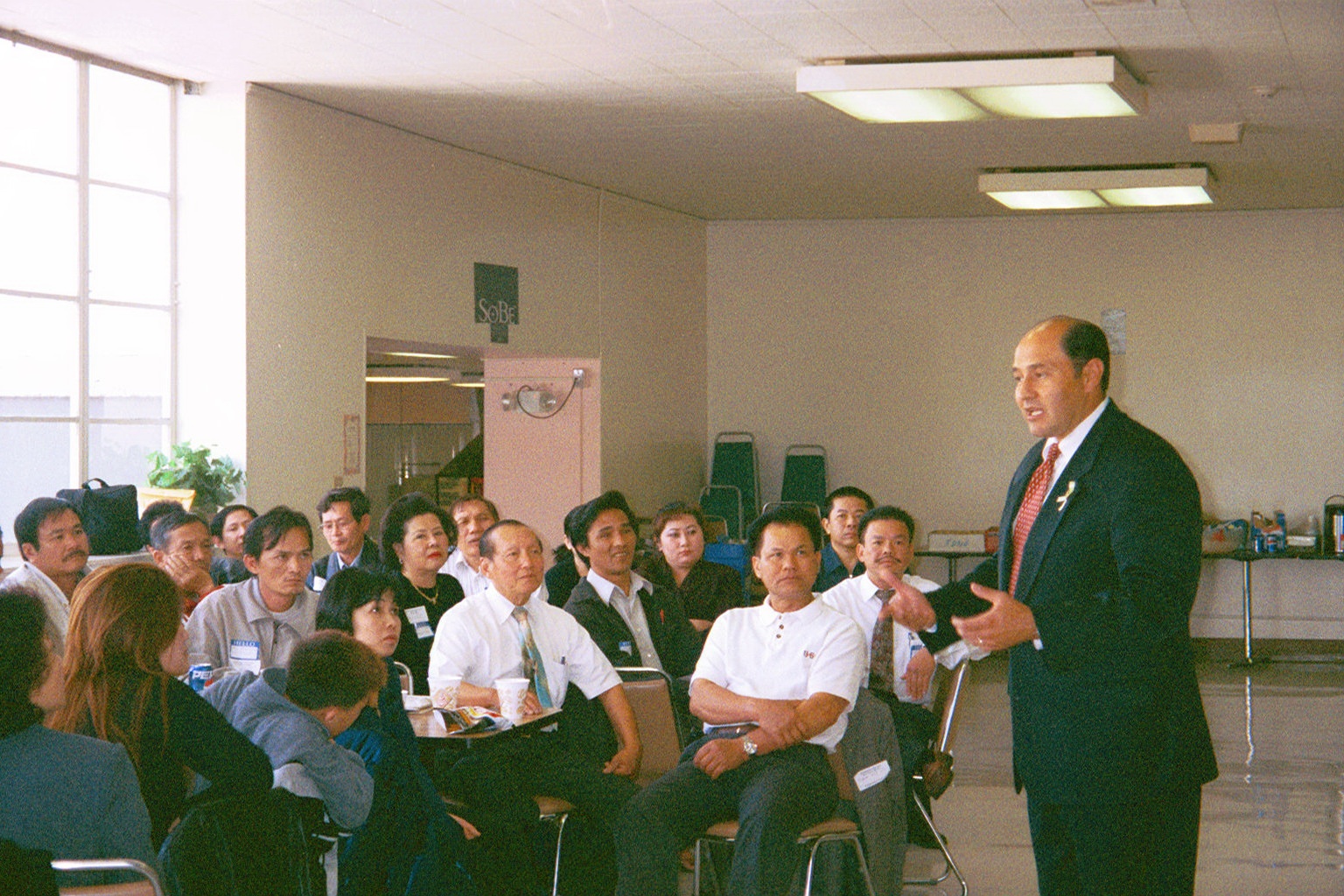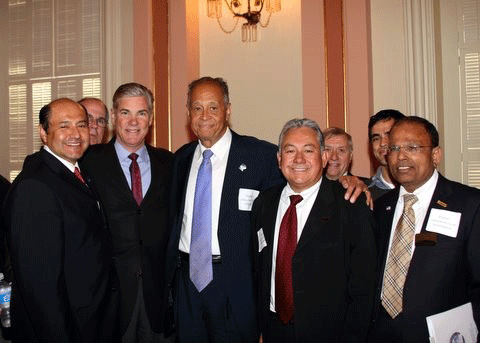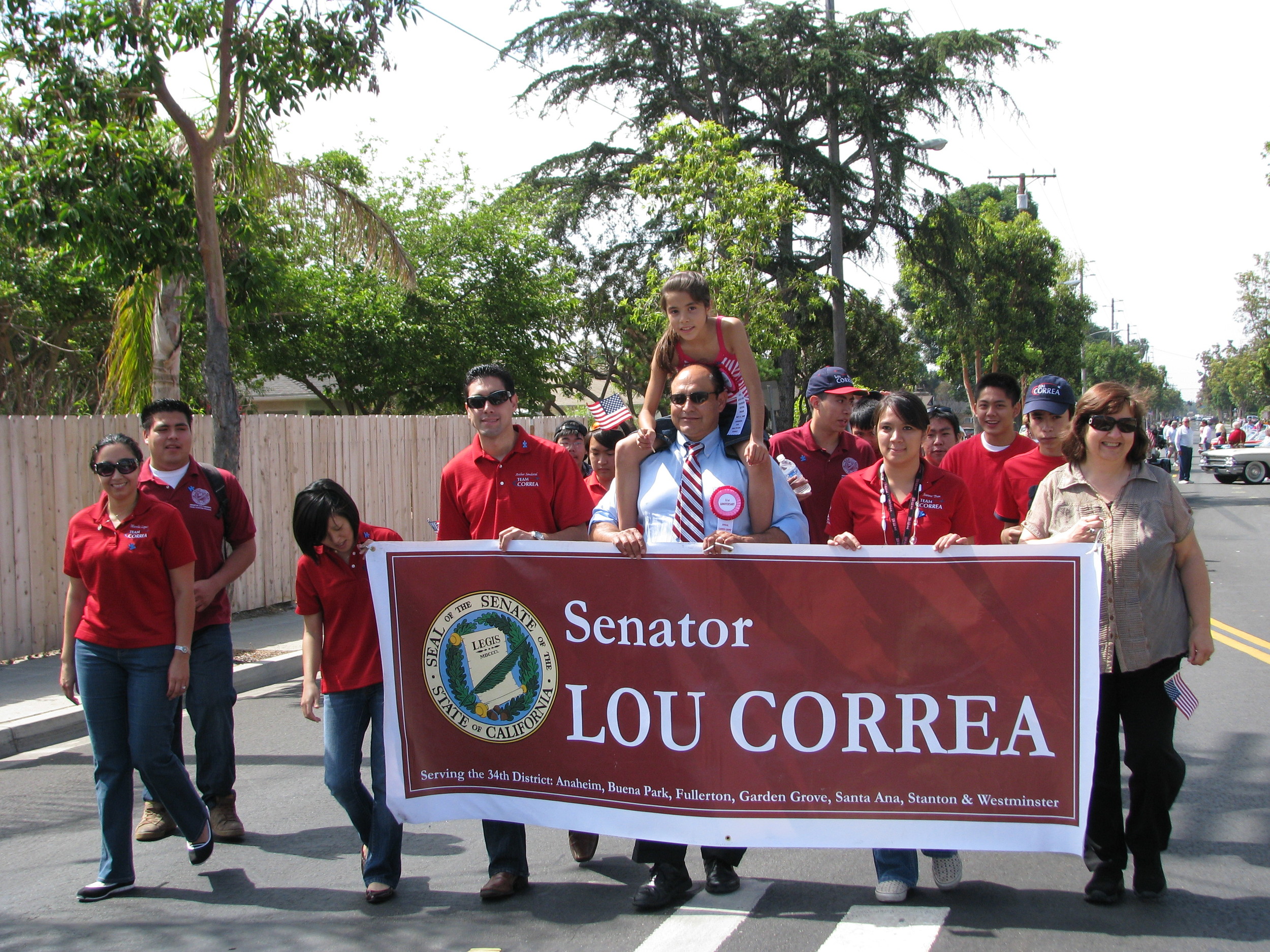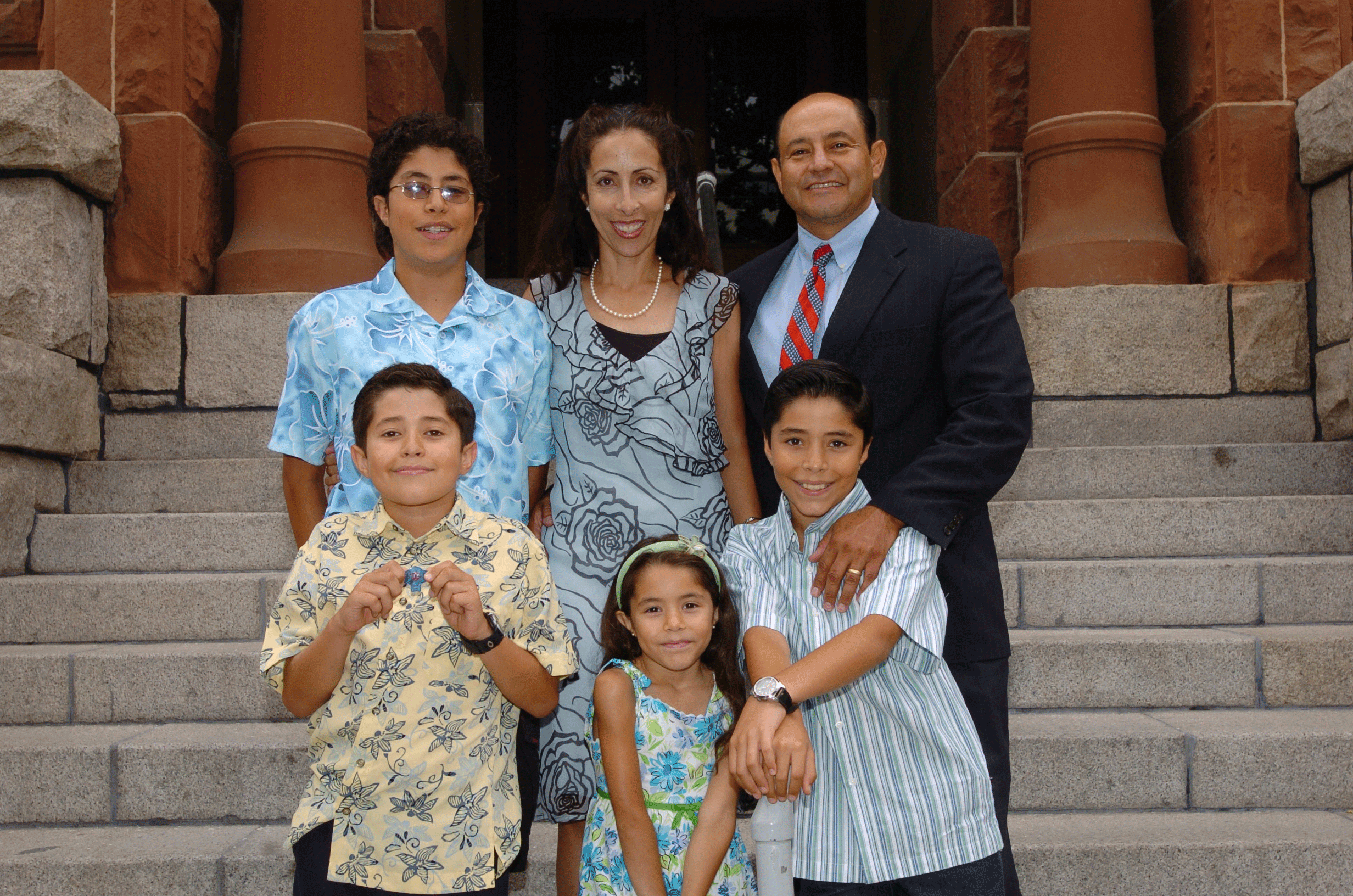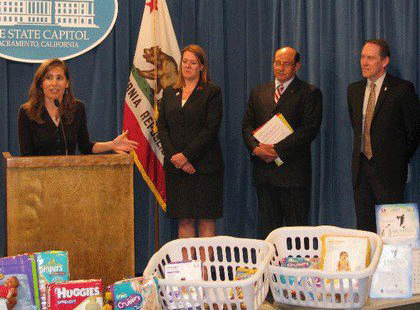 California Coalition of Nurse Practitioners
American Electronics Association (two-time honoree)
California Small Business Association (CSBA)
California Small Business Roundtable (CSBRT)
California State Firefighters' Association Crime Victims United of California (three-time honoree)
Veterans of Foreign Wars Department of California
American Legion Department of California
Vietnam Veterans of America, California State Council
Boys and Girls Club of America, OC Area Council
California Hispanic Chambers of Commerce (two-time honoree)
California Optometric Association
California Senior Legislature
California Sexual Assault Investigators Association
Golden State Mobile Home Owners League
Peace Officers Research Association of California
California School Boards Association (2014)
League of California Cities - Orange County (2014) Senate Legislator of the Year
Legislative Partnership Award (2013) Orange County Asian Pacific Islander Community Alliance
Mickey Conroy Legislator of the Year (2012) California State Commanders Veterans Council in recognition of leadership and contributions to California's active-duty military, National Guard, reserves and veterans
American Veterans (AMVETS) of California (2011)
BIOCOM
California Association of County Veteran Service Officers, Inc.
Easter Seals Disability Services Senate Outstanding Advocate of the Year (2011)
Orange County Apartment Association
2015 Person of the Year, Santa Ana Chamber of Commerce
2015 Poverty Fighting Award, Community Action Partnership of O.C.
2015 Vision & Visionaries Award. (California State University Fullerton's highest alumni honor)
2014 "Rose Award" (Orange County Taxpayers Association)
The Order of California, 2014 (Highest civilian commendation awarded by the California National Guard)
Charles Dick Medal of Merit (National Guard Association of the United States)
Legislative Leadership Award 2014 (California Product Stewardship Council)
Disability Rights California Award (2014)
2013 Legislative Partnership Award (from Rep. Ed Royce)
California Building Bridges to Fill America's Promise Award (Orange County Asian and Pacific Islander Community Alliance)
Cultural Diversity Award (St. Anselm's Cross-Cultural Community Center)
Golden Hat Award (Vietnamese Professional Society)
Hunger Fighter Award (California Hunger Coalition)
Superintendent's Bravo! Award (Santa Ana Unified School District)
Outstanding Legislator Award (2011) California Rifle and Pistol Association
California Senior Legislature 2009 Henry J. Mello Award for dedication and continuous contributions to California Senior citizens.
Civil Justice Leader Award (Civil Justice Association of California)
Health Care Champion Award - California Hospital Association (CHA)
California Metals Association